Instagram featured a new hashtag that completely made my day today! They featured a new hashtag that I started last year about things that are not so new.
#Notmynonni
What the heck is #notmynonni?
First off, what's a nonni!?
Most of you reading this know a thing or two about Italy, but in case not, a nonni is something that everyone in the world has—grandparents.
Italy is covered in nonni. They led the fabulous life decades ago and thanks to them many families today have a 2nd or 3rd house or a business to pass on to their grandkids. This is called the nonni economy.
Let's move on from economics. The point is that they're alive and kicking—doing their own grocery shopping, walking their dogs… and I'm here to capture each nonni moment through my lens.
How #notmynonni started
After moving to Florence two years ago I started taking photos of old people. They're too cute to resist. Who doesn't like old people?
Soon after, my grandpa passed away and I started to think of him whenever I would spot a nonno. He was raised in New York by his two Sicilian parents and was completely obsessed with anything and everything Italian.
He couldn't speak Italian and visited Italy only once on his 80th birthday, but it was one of his favorite topics. So, the @notmynonni account is in loving memory of my grandpa Ray Milici or in Sicilian, Rosario Biagio Milici. A family man, an ad man, an Italian.
I post at least one nonni shot a day, hoping to spread the love and make people smile with the tenderness displayed in the photos.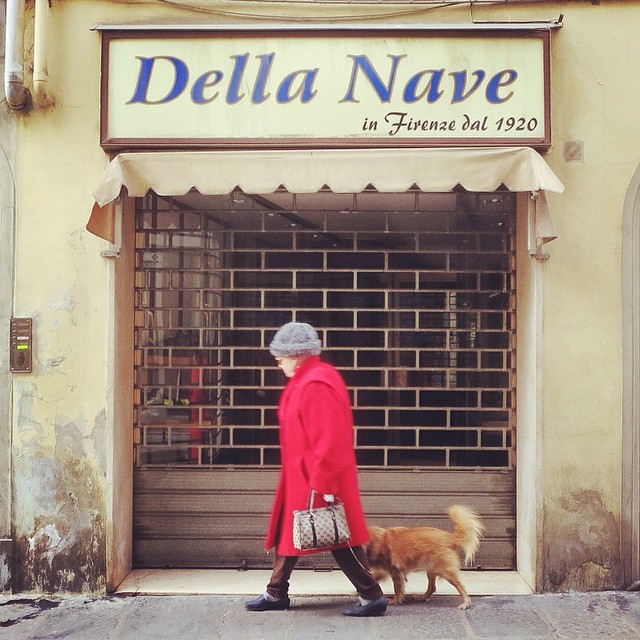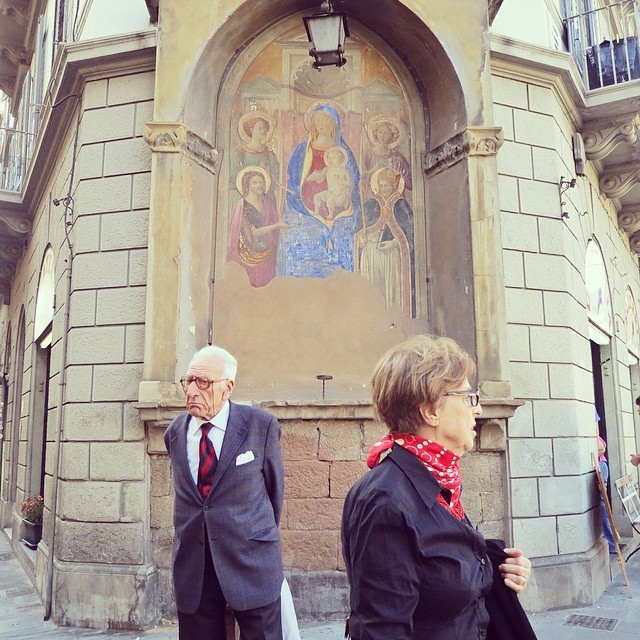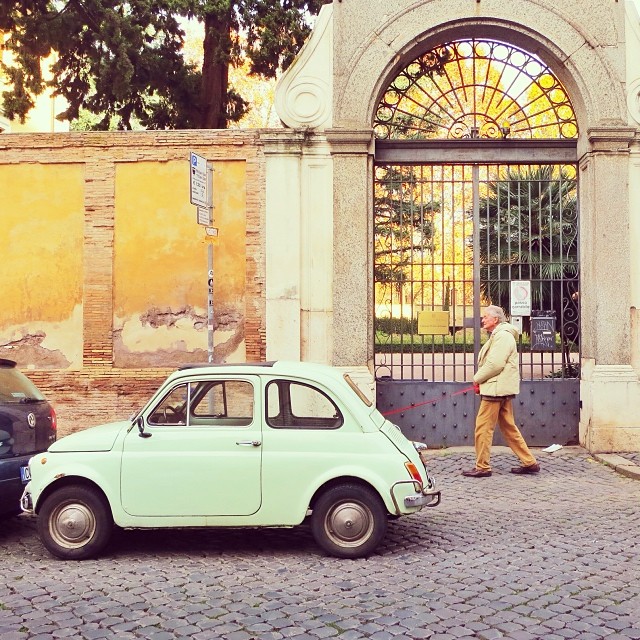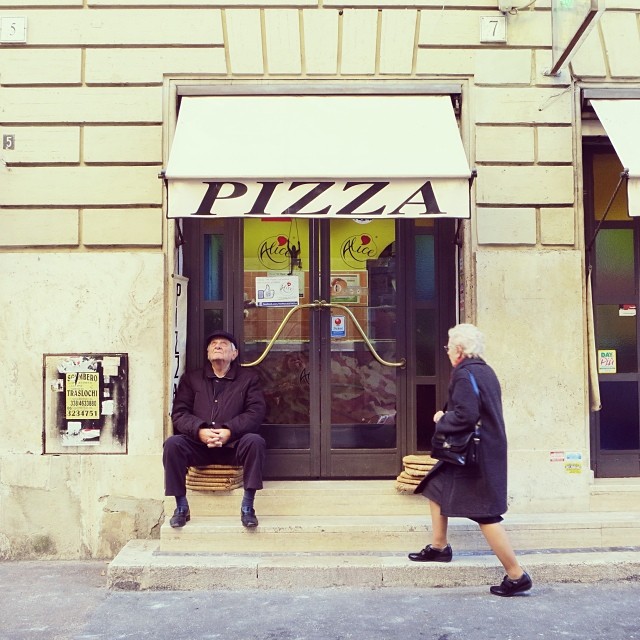 Instagram's Featured Hashtag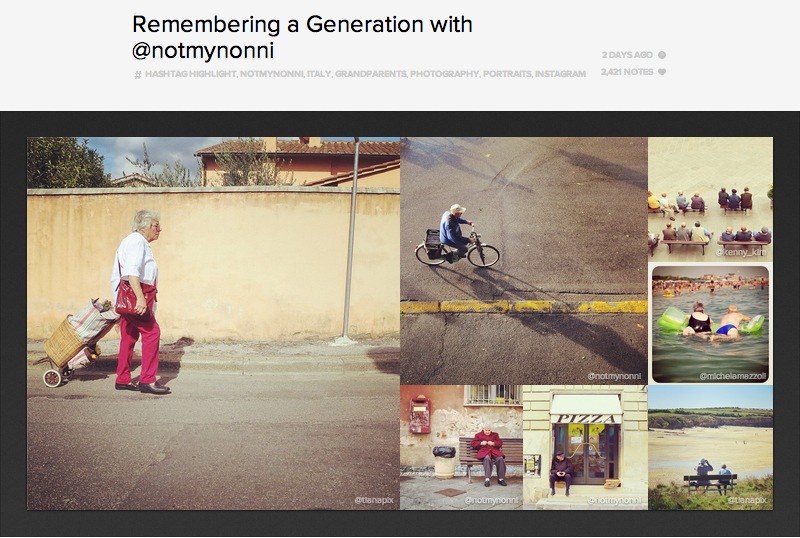 After a few months the hashtag caught on and people started going crazy over it. People would tag @notmynonni on other peoples' photos and even share their personal family stories with me. That's when I knew they enjoyed this photography project and were happy to join in the hashtag.
Last week I received an email from Hannah at Instagram saying that they wanted to feature the #notmynonni hashtag on their Instagram account and blog. I was so happy that they found the hashtag as endearing as I do. So, thanks Hannah and everyone at Instagram!
The account was anonymous and only a few people knew that I, @tianapix, was behind it all. All I hope now is that the hashtag doesn't get too bombarded with spam shots, so please be kind to the tag.
Follow along on Instagram, Facebook, Twitter, and Pinterest.
Have you seen this Instagram hashtag before?
Share this post and pin those nonni!