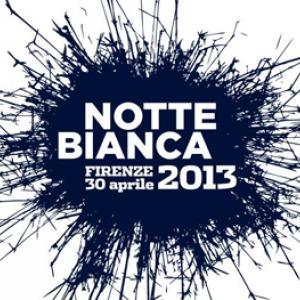 Notte Bianca Florence (White Night) is the longest night of the year in Florence. This Tuesday, April 30th marks the 4th addition. We're talking museums open for free, events in every piazza, exhibits throughout the streets, floating sculptures, live music and dancers. Festivities end at 6am Wednesday, so prepare to stay up all night morning.
This year's theme is 'fly' inspired by Jonathan Livingston's novel Seagull—the higher we fly the more we see.
Notte Bianca's vision is under the art direction of Felice Limosani, so expect to be wowed by the numerous, oversized installations throughout downtown.
To be realistic, choose about 5 must sees. You might find me at the Gucci Museum, SMN, Pitti, Santa Croce and if I have time Uffizi and San Niccolò. Let's hope I get a few more in.
NEWS BULLETIN:
*Check out the best Instagram shots of Notte Bianca Florence 2013
**Some Ataf lines will be running until 6am.
***NO free cappuccino and cornetto at Palazzo Vecchio at 6am like last year. I wonder who lasted that long. Reminds me of my old life in Miami when nothing started before 1am!
****Book exchange at Edison in P.Repubblica from 7pm onward. Bring a book get a book!
*****Additional details in particular for children events visit Notte Bianca Florence's official program, @NotteBiancaFi and their official Facebook page.
Notte Bianca performances
Palazzo Vecchio
6pm Mayor Matteo Renzi welcoming speech introducing Notte Bianca's Creative Director Felice Limosani. Followed by a chorus performance in Salone dei Cinquecento
Piazza della Signoria, kick off
7-9pm Support for Haiti from the Fondazione Francesca Rava Choirs of Florence and the Music Academy of Florence.
8pm Flying Bells installation by Felice Limosani
Piazza SS. Annunziata
9, 9.45 & 10.30pm & 1am Vuelvo al Sur, Dance and Art performance with 100 dancers from Tango Club Firenze
Porta San Niccolò
9.30, 11, & 12.30am Volare Delrevés vertical dance, visuals by Felice Limosani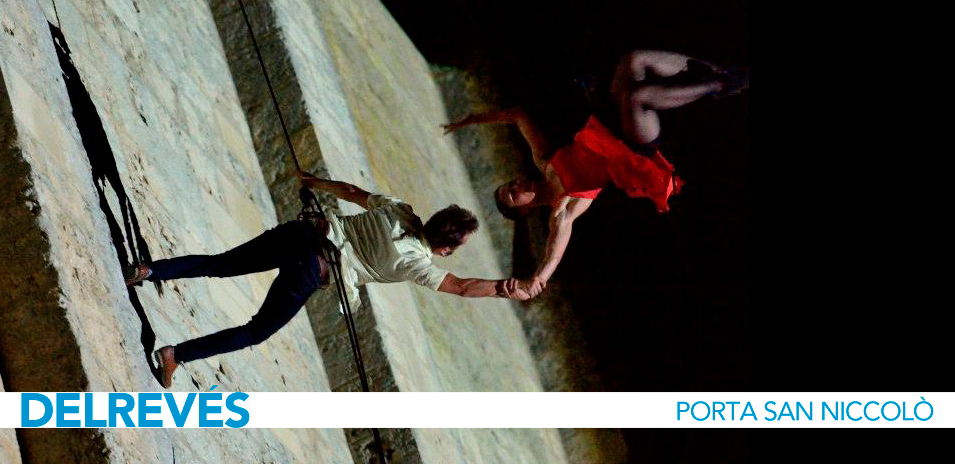 Piazza Annigoni
9.30pm Video projections
10pm Live concert: 21Beat, Chewingum, Crazy Mama, Mondo Candido, Ragazzi Scimmia, Riccardo Mori Street Clerks, The Allophones, Dj Andrea Anedda
Piazza degli Uffizi
7pm Taxi Milano 25 Onlus, clown car and face painting
Piazza Pitti
8, 10, 11.20 & 1.10am Flying dancers by Theater Tol
8.40, 9.20, 10.40pm, midnight, 12.30 & 1.50am Acrobatic dance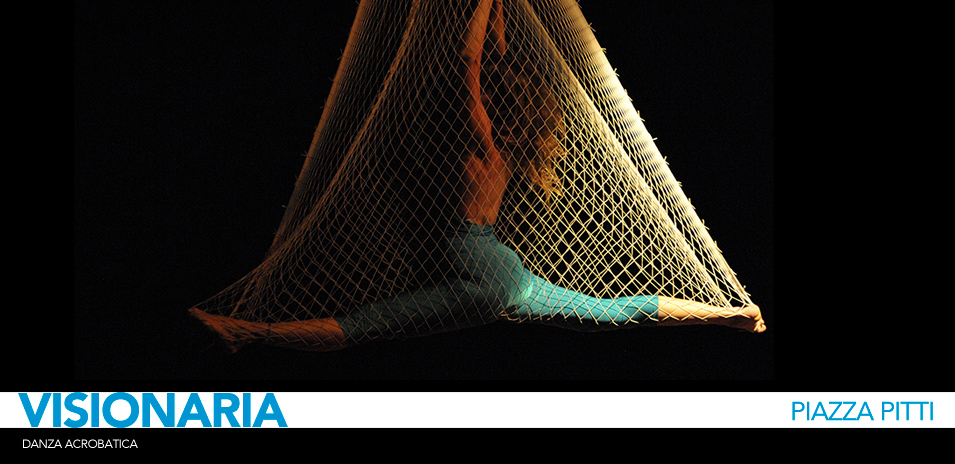 Piazza della Repubblica
8 & 11.30pm Murals by De:Strukt in partnership with Gilli
9.30 & 11.30pm DJ set with Dj M. Byrne, M. Pupils, Biga & Peter
Piazza Santa Maria Novella
8.50, 10pm, 12.30 & 1.50am Aerial silk dance
9.20, 11.50pm, 1 & 2.20am Dancing performance
10.20pm & 1.20am Riding to Heaven installation performance by Theater Tol
in partnership with Whythebest Hotels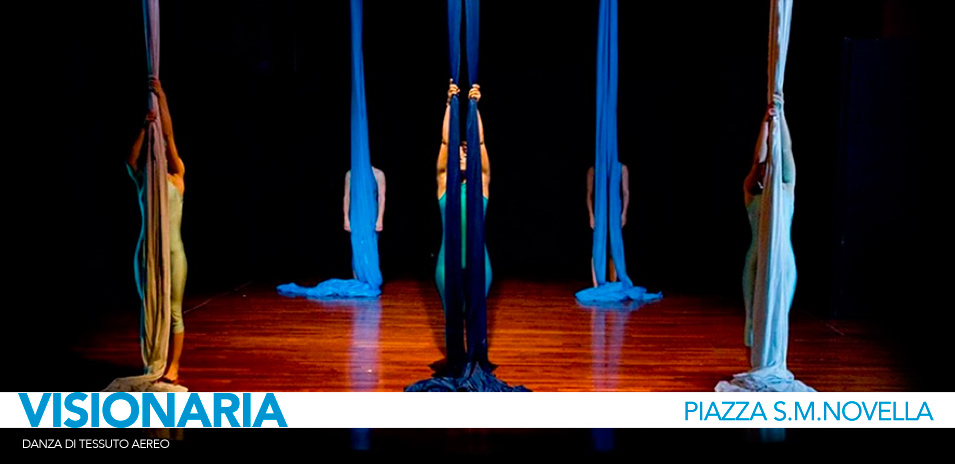 Piazza Santa Croce
10, 11 & 1am floating sculptures by Plasticiens Volants sponsored by Ferragamo
11.15pm flash mob

Piazza Ognissanti
10, 11pm, 12 & 1am Sky Walk tightrope walker Didier Pasquette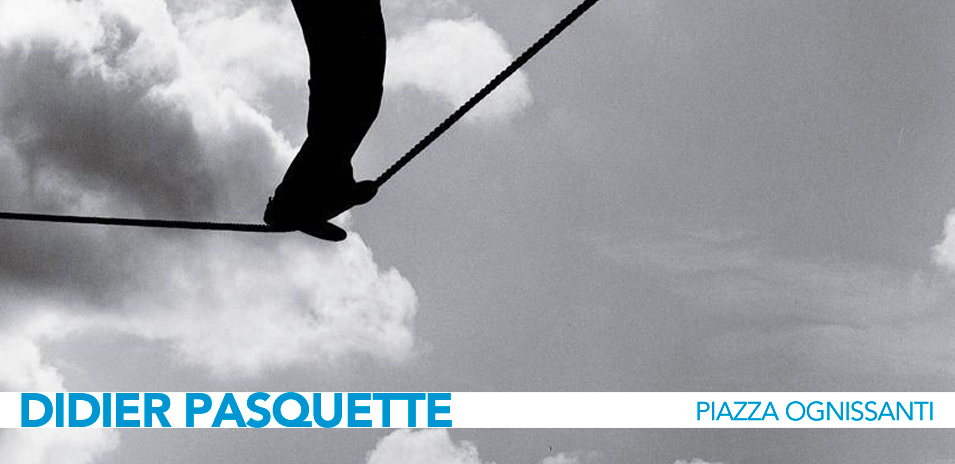 ODEON Cinema
10.30pm New Almodóvar film, Los amantes pasajeros, in original language with subtitles for a reduces rate of €6.
Piazza della Passera
9.30pm & midnight Live jazz concert from the 50's by the Associazione Culturale
Piazza San Lorenzo
8.30, 9pm & 2am Artistic performances
Piazza Duomo
7.30pm-1am Live concert from La Misericordia: pop, soul, jazz & rock
Biblioteca delle Oblate
10pm-12.30am Life is a bit like jazz, it's better if improvised: musical performance by Funkcool
Notte Bianca installations
Ponte Vecchio
7pm Be Happy light installation by Felice Limosani
Via Roma
7pm all night Video installation by Jane Fulton Alt
Via dè Tornabuoni, 16
7pm on Il Volatore installation by Emy Pretini at Obikà Mozzarella Bar
Via Bufalini, 6
7pm-midnight Porcelain and flowered hats from Richard Ginori's collection
Notte Bianca free museums
Galleria degli Uffizi 6pm-midnight
Museo di Palazzo Vecchio 6pm-6am
Museo Casa di Dante & Museo Nazionale Alinari Fotografia 7-10pm
Museo Marino Marini, Museo S.M. Novella, Museo Stefano Bardini, Accademia di Belle Arti, Fondazione Salvatore Romano & Museo di Orsanmichele 7pm-midnight
Sinagoga & Museo Ebraico di Firenze 8-11.30pm
Reservations required 055 2346654 si**************@co*********.it
Istituto degli Innocenti 8-11.30pm
Reservations required 055 20371 in*******@co*********.it
Casa Siviero 9pm-midnight

Museo Gucci all night until midnight (reduced rate)